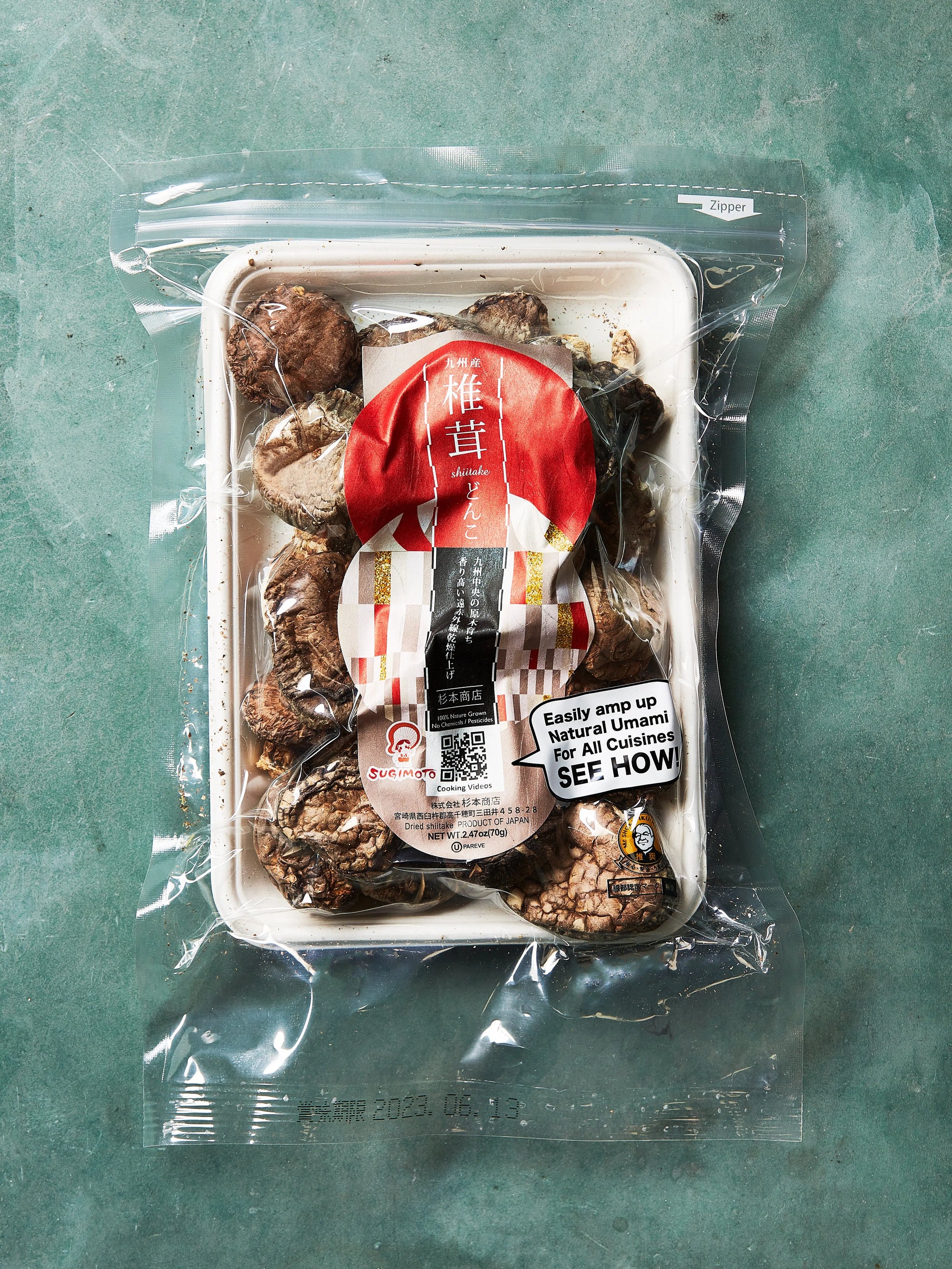 Sugimoto Dried Shitake Mushrooms
Raised entirely by traceability-managed farmers on the Japanese island of Kyushu, Sugimoto's organic dried shiitake mushrooms are naturally cultivated outdoors on nutrient-rich sawtooth-oak logs, a 1,000- year-old approach that produces the best-tasting and -textured shiitake mushrooms in Japan. These meaty, dome-shaped mushrooms are hand-picked when budding, then far-infrared-dried to reduce moisture to less than 9 percent, thereby preserving flavor and quality. Real shiitake mushrooms (most varieties are cultivated on artificial substrate) contain guanosine monophosphate (GMP), imparting deeply intense umami flavor. As it happens, dried shiitake mushrooms have ten times more GMP than fresh ones, and rehydrating the mushrooms further increases their GMP content.
Also, these are the only kosher-certified shiitake mushrooms that are 100 percent forest-grown. Instructions: Rinse gently and soak in cold water in your container of choice. Keep refrigerated for 24 hours to maximize GMP levels. Use for cooking, salads, or soup stock. Store dried mushrooms at room temperature, away from heat and moisture.
Container size: 70 g
All items will be delivered by messenger service on the Monday following placement of your order

Returns are not accepted at this time

If you'd prefer to recycle the delivery containers, Laroot will collect them free of charge on the Monday after delivery. Please contact our concierge service at hello@larootworld.com to make arrangements