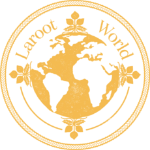 One afternoon, the women in our family were chatting about the link between food and wellness, and how in our shared Eastern European traditions, both functional and nutritional health are highly prioritized. We discussed that our ancestors didn't partake in fad diets, cleanses, or detoxes. Rather, they maximized Earth's resources (and their own intuition) to optimally nourish and sustain themselves, an idea that we felt had been forgotten over time. The chat got us thinking about ways to bring this aspect of our heritage to a wider audience.
In the process, we also delved deep into food and wellness wisdom from around the world, and learned that every culture has ancient knowledge to contribute. From the dietary principles of Ayurvedic and traditional Chinese medicine to the health-enhancing properties of Korean kimchi and Levantine za'atar, there is a wealth of tried-and-true nutritional customs etched in cultural identities, passed down for the betterment of future generations. To harmonize these culinary traditions for modern lifestyles, we established Laroot, a subscription-based meal-delivery service dedicated to organic, freshly prepared heritage dishes that provide comprehensive nutritive value and a culturally immersive experience.
The name "Laroot" speaks to the roots that connect all of us as human beings, who are worthy of benefiting not only from nature's abundance, but also from the traditional healing arts and culinary customs that sustained our forebears. We hope you'll join Laroot as we work to strengthen the inextricable bond between ourselves and everything that Mother Earth has offered us.