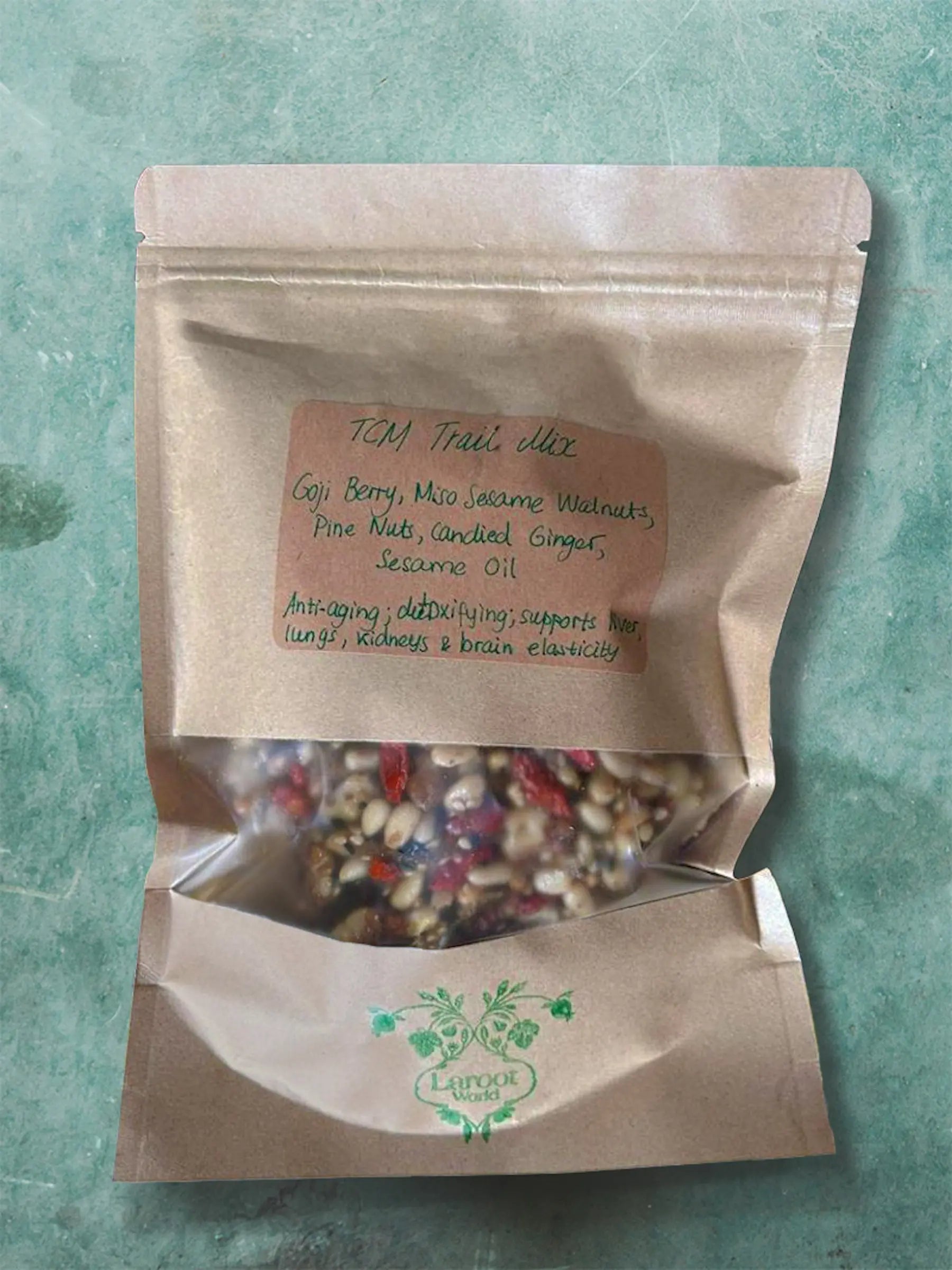 TCM Trail Mix
Traditional Chinese Medicine is an ancient science that Laroot bases many of its nutritional pillars on. Goji berries slow signs of aging, 
supports
 the liver, kidneys and lungs. Walnuts and pine nuts are regarded as anti-inflammatory, nourish the blood, and support brain 
elasticity
. Ginger is a TCM star that is cleansing, warming and detoxifying. Enjoy this unique and invigorating snack blend at your next beach picnic. 
All items will be delivered by messenger service on the Monday following placement of your order

Returns are not accepted at this time

If you'd prefer to recycle the delivery containers, Laroot will collect them free of charge on the Monday after delivery. Please contact our concierge service at hello@larootworld.com to make arrangements