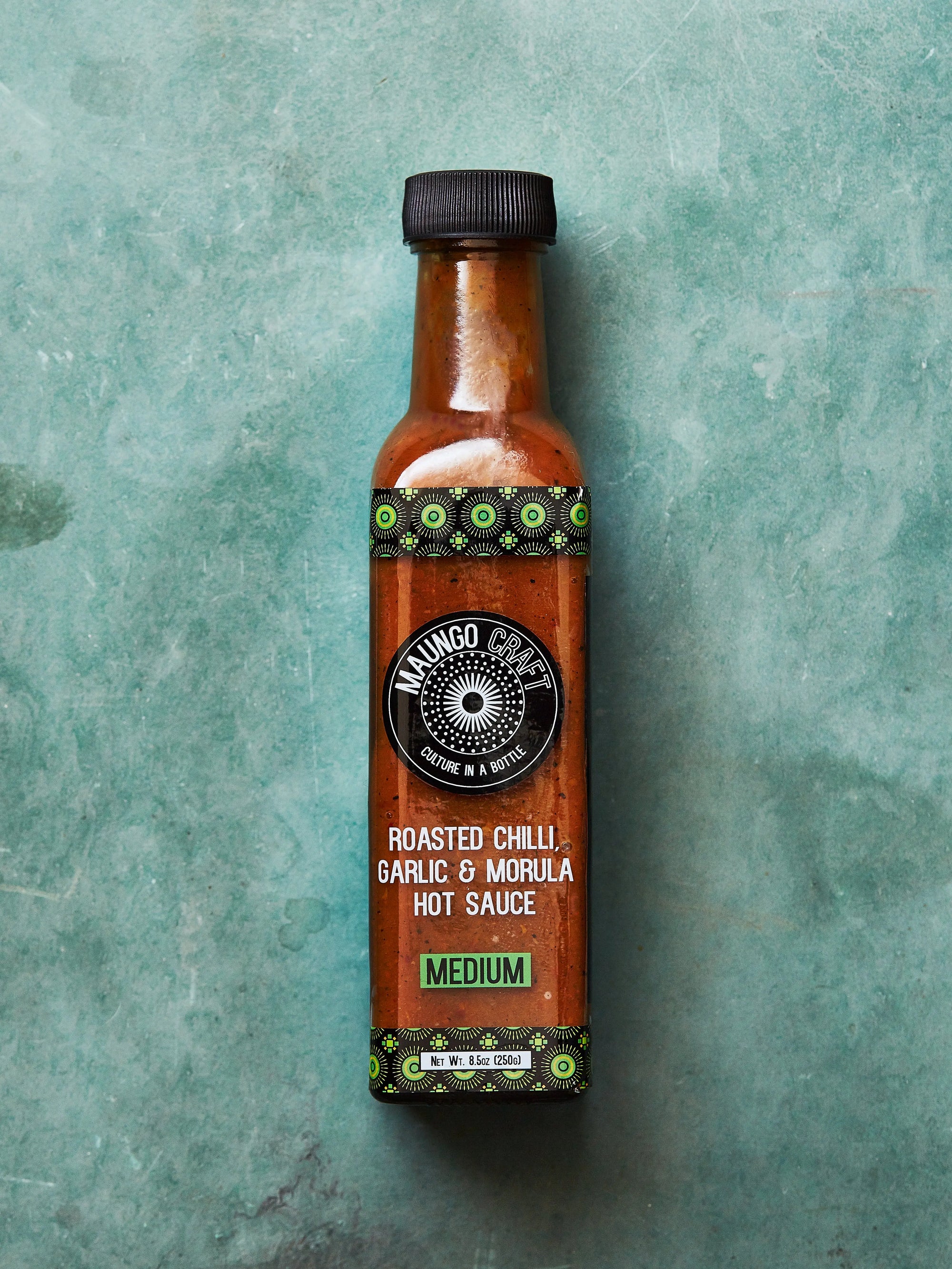 Maungo Craft Roasted Chilli, Garlic & Marula Hot Sauce (Medium)
Hand-prepared by local artisans in Botswana, Maungo Craft's Roasted Chilli, Garlic & Marula Hot Sauce is a delicately sweet and smoky vegan dressing made with indigenous Botswanan marula fruit. Its tangy, garlicky flavor and medium heat make it perfect for drizzling over poultry, legumes, cooked vegetables, and salads.
In Botswana, marula is harvested and processed mostly for its cosmetic-friendly oil, leaving thousands of tons of leftover pulp. Maungo Craft upcycles this pulp for its range of reduced-sugar jams, syrups, and hot sauces to reduce waste and integrate marula, an orphan crop, back into the food system. The company forms partnerships and a unique value chain with smallholder farmers who employ over 1,000 Botswanan harvesters (mostly women) with green jobs. Maungo Craft is Fairtrade Certified and has won more than thirteen awards for its small-batch products, including two Great Taste Awards from the UK's Guild of Fine Foods.
Container size: 8.5oz
All items will be delivered by messenger service on the Monday following placement of your order

Returns are not accepted at this time

If you'd prefer to recycle the delivery containers, Laroot will collect them free of charge on the Monday after delivery. Please contact our concierge service at hello@larootworld.com to make arrangements